Scientific Equipment Service Division
About Us
Founded in 2009, Element Service Group Mechanical's Scientific Division was established to provide top quality refrigeration service, installation, and technical assistance for customers in pharmaceutical, biotechnology and industrial type industries, covering a wide range of equipment and equipment manufacturers. Our division technicians have a minimum of 10 years experience, are hand selected, and specifically trained to understand the importance of product value, SOP, and cGMP requirements. This, along with 20 years of prior experience with environmental chamber engineering, has enabled us to provide accurate diagnosis and repair for all systems to date.
Services
Our focus is to be able to perform a wide range of service for many types of equipment, enabling customers to utilize our capabilities quickly and efficiently.  From 24/7 emergency service and repair to instrumentation calibration using NIST traceable equipment, we are a convenient single source service provider.
Stability Chamber Installation
Emergency Service & Repair
Preventive Maintenance
Calibration, Temperature & Humidity
Mechanical Equipment Retro-fits
Refrigerant Conversions
Service Parts
Contracted 3rd Party Validation
UL508A Control Panel Retro-Fits, (FDC OEM Approved)
Equipment Types
Whether it's a storage cooler or a robotic -80°C sample freezer, our technicians have the experience and training to install, service, and retro-fit many different types of equipment. Our support staff and OE Manufacturer associations give us the ability to get the job done right the first time.
Stability Chambers, Temperature & Humidity
Plant Growth Chambers
Industrial Test & Thermal Shock Chambers
Salt Spray Chambers
Altitude Chambers
Photostability Chambers
Ultra Low Temperature Cascade Systems, Large & Small
Package Chiller Systems
OE Manufacturers
We have the technical information and support to properly service many different brands of equipment.  Our partnership with companies such as Cincinnati Sub Zero and Norlake Scientific give us direct factory support, allowing us to quickly and accurately diagnose and repair your equipment.
Cincinnati Sub Zero (*ISO approved)
Norlake Scientific (*ISO approved)
Bahnson-Environmental Specialties
EGC (Environmental Growth Chambers)
Harris Environmental Systems
Hamilton Storage Technologies
Thermotron
ThermoScientific (Factory trained)
ESPEC
Revco
Blue M
Tenney
Drake
Mueller
Haskris
Q-Lab
Darwin Chambers Company
*Independent Service Organization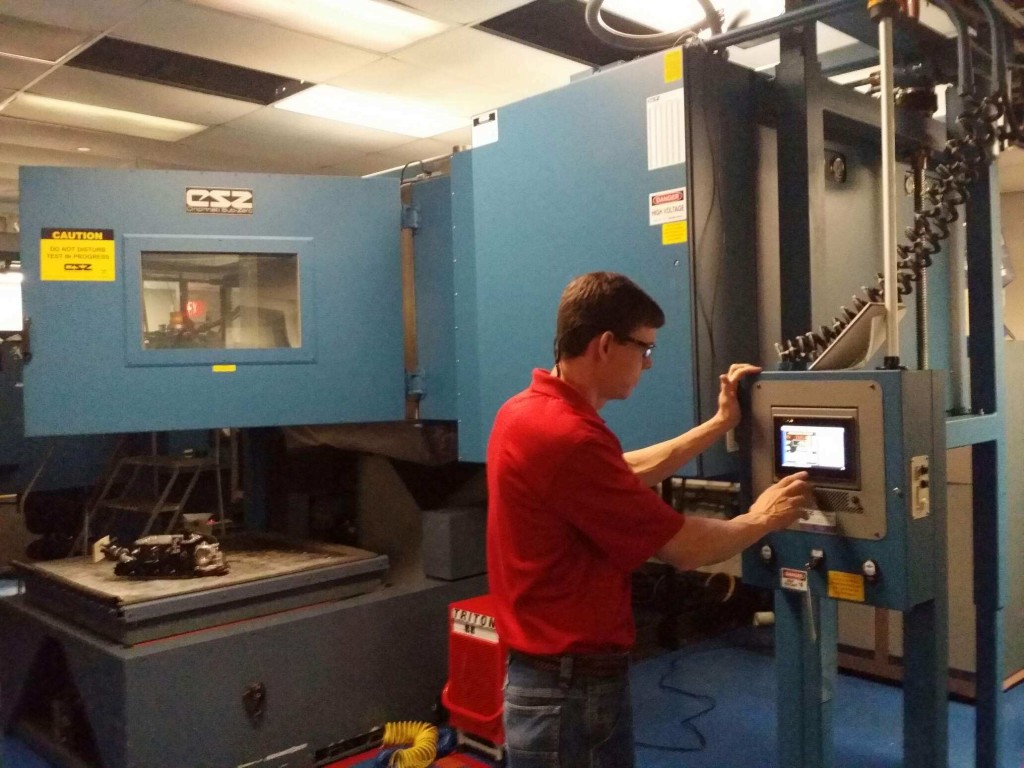 Industries Served
Our customer base is as diverse as the types of equipment we service.  With customers ranging from pharmaceuticals to defense contractors, we accommodate the many unique requirements each industry demands. We have hard badge access to many of our customer sites, requiring security background verification, drug screening, and site specific training for all our technicians.
Institutional/University
Pharmaceutical
Biotechnology
Crop Science
Industrial/Automotive
Research & Development
Storage/Warehousing
Aerospace
Licenses & Training
Good installation and service begins with the proper training.  All of our technicians have a formal technical education and maintain up to date continuing education and safety training.  Additionally, we carry North Carolina licenses for Refrigeration and Electrical contracting.
NC Refrigeration Contracting #4610
NC Electrical Contracting, Unlimited, #27490-U
EPA 608 Universal Refrigerant Certification
OSHA 10 Hour Safety, Confined Space Entry, Aerial Lift Certification
NFPA 70E Electrical Safety
cGMP, WPS
Hazardous Materials Safety
CPR, AED, & First Aid
Coverage Area
Our customer base is concentrated within a 50 mile radius of the Research Triangle Park area, allowing us to respond quickly and consistently to general service requests with 24/7 emergency service support available. Our main office is located off of I-40 & 54, so we are only 30 minutes or less from most of our customer sites during normal working hours.  Extended coverage areas include the remainder of North Carolina, southern Virginia and South Carolina.
We offer 24/7 Emergency Service in the main  coverage area.  Emergency Service is also available in the extended coverage area by location and occurrence.  Our historical average response time has been less than 2 hours, (main coverage area), including weather advisory conditions and after hour's calls.